1/10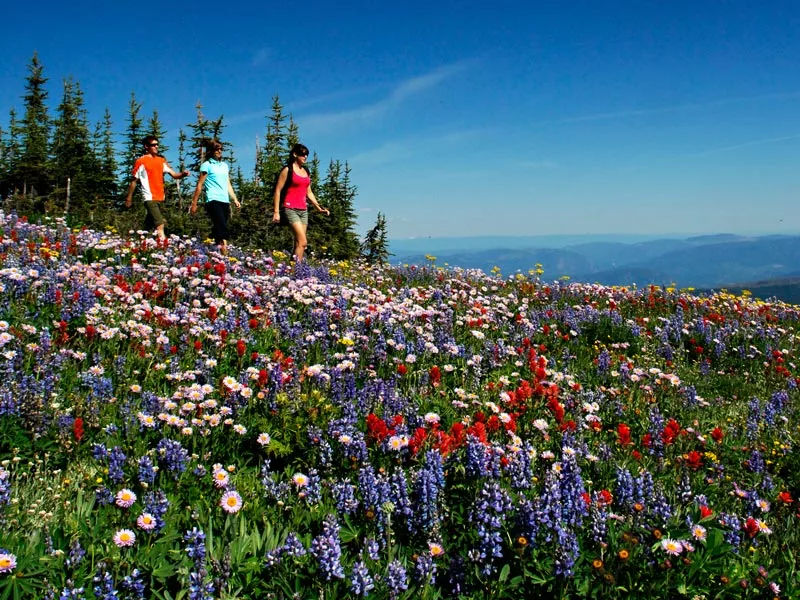 Canadian Rockies Road & Rail Retreat | Sun Peaks Resort Alpine Meadows
2/10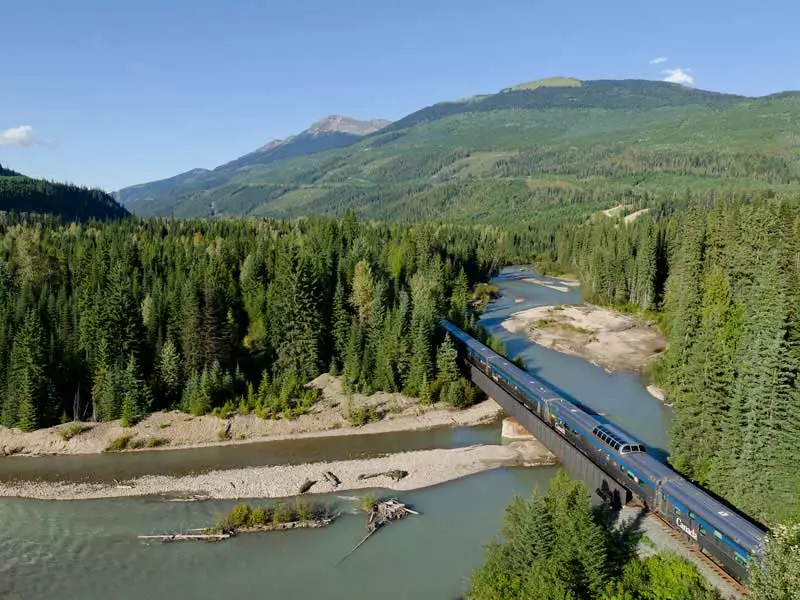 Canadian Rockies Road & Rail Retreat | VIA Rail
3/10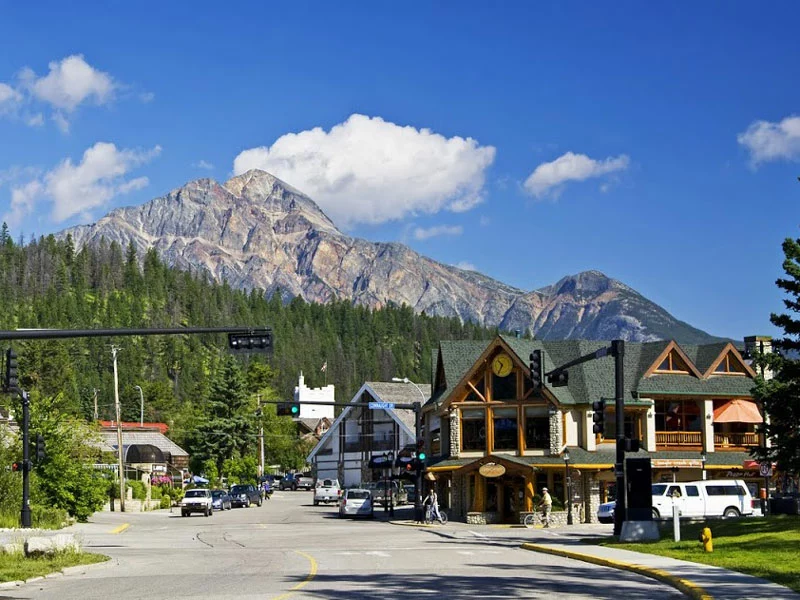 Canadian Rockies Road & Rail Retreat | Jasper
4/10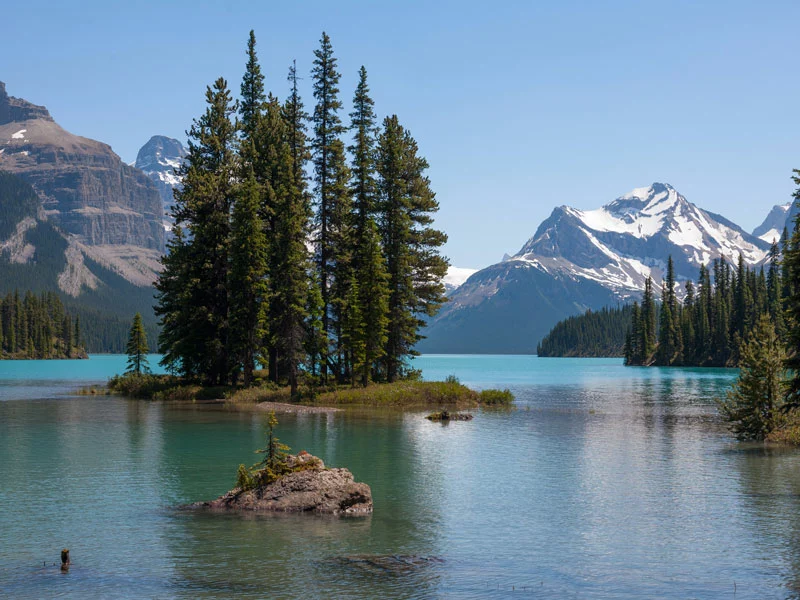 Canadian Rockies Road & Rail Retreat | Maligne Lake jasper
5/10
Canadian Rockies Road & Rail Retreat | Icefield Parkway Drive with Peyto Lake between Jasper & Lake Louise
6/10
Canadian Rockies Road & Rail Retreat | Glacier Skywalk
7/10
Canadian Rockies Road & Rail Retreat | Fairmont Chateau Lake Louise
8/10
Canadian Rockies Road & Rail Retreat | Banff
9/10
Canadian Rockies Road & Rail Retreat | Joffre Lake Near Whistler
10/10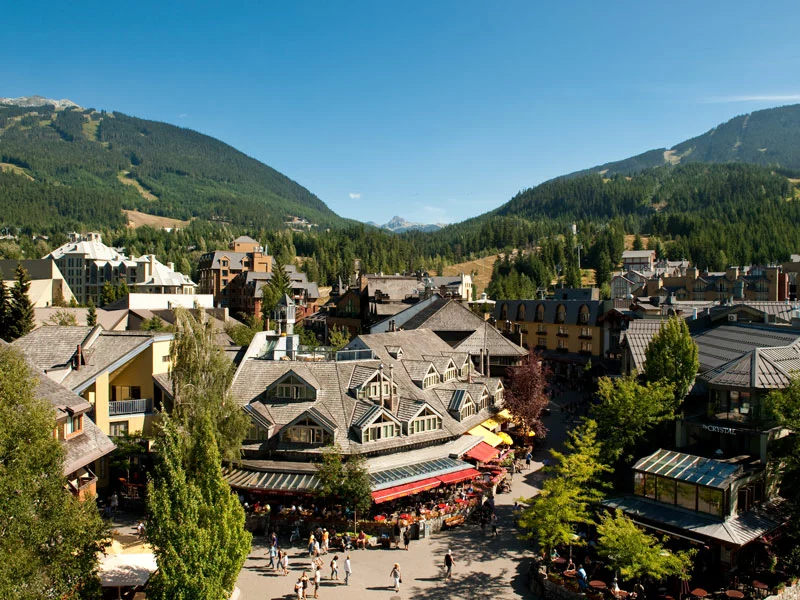 Canadian Rockies Road & Rail Retreat | Whistler Village
Canadian Rockies Road & Rail Retreat
INTRODUCTION
Dreaming of a Canada Train trip combined with a leisurely Western Canada road trip through the Canadian Rockies & Whistler back to Vancouver? Then this is a perfect itinerary for you.
Discover four world-class alpine resorts on this 9-day combined road trip and rail retreat.
Begin onboard VIA Rail to Jasper, then take a leisurely drive through the Canadian Rocky Mountain towns of Lake Louse and Banff before arriving to Sun Peaks, Whistler and Vancouver.
You'll see spectacular waterfalls, alpine wildflowers, unique wildlife and awe-inspiring mountains along the way.
Day 1
Vancouver to Jasper | VIA Rail
Day 2
Arrive Jasper | VIA Rail
Day 3
Jasper | Freedom of Choice - Choose 1 of 3 Excursions
Option 1. Maligne Lake Cruise
Option 2. Jasper River Float
Option 3. Jasper Nature Walk
Day 4
Jasper to Lake Louise | Ice Explorer + Skywalk | 208 km/129 mi
Day 5
Lake Louise to Banff | 62 km/38 mi
Day 6
Banff | Freedom of Choice - Choose 1 of 4 Excursions
Option 2. Lake Minnewanka Cruise
Option 3. River Explorer Canoe Tour
Option 4. Bow River Horseback Adventure
Day 7
Banff to Sun Peaks | 496 km/310 mi
Day 8
Sun Peaks to Vancouver | 478 km/297 mi
MAP
View map
DETAILED ITINERARY
Read more
INCLUDED
Read more
WANT TO KNOW MORE?
Arrange a call with a Canada Train Travel Designer and bring your vacation one step closer!
Schedule a Call
DATES & PRICING
Read more
REVIEWS
They not only tailored my itinerary to include activities I liked, but also made my car and hotel reservations, making it no-fuss for me. Because it was a loose itinerary, it left plenty of room to explore on my own, finding my own unique experiences and sleeping in when I wanted!
Annette California, United States
I toured on the Vancouver, Whistler and Vancouver Island tour. It was brilliant. The bus drivers were very helpful and knowledgeable. The sea to sky experience was wonderful and it was great going to the top of the mountains and the cultural museum was very interesting. The whales very kindly decided to perform when I was whale watching. Apparently it was only the third time this year the marine biologist had seen them so active and of course the Butchart Gardens were magnificent. The three hotels in which I stayed were all first class. I could not fault anything, even the weather was hot and sunny. I would give it ten stars if it was possible.
Janet New Eltham, United Kingdom
We LOVED Canada and look forward to coming back and doing the same route in the spring or autumn. In fact we would even consider doing it again in winter as it was so stunningly beautiful. After booking the trip and advising the date we wanted, I was very impressed with Karen's professionalism and prompt service, nothing was too much trouble. When we requested things from her, all the information given to us was accurate and up to date. I don't know how I will ever thank you all at Canada by Design for everything you did for us and making a trip of a life time surpass our wildest expectations!
Ann Australia
Jennifer organized a trip for myself, my husband, my daughter and her 4 children to Banff, Lake Louise, and Jasper. The transportation, accommodations, and tours were superb. We had a little rocky start on arrival with transportation to Calgary hotel but Jennifer went out of her way to take care of it immediately. I cannot say enough about the service we received. Everything else ran very smoothly and we thoroughly enjoyed our time spent there. I would highly recommend Canada by Design and would certainly use them again when going to another area they service.
Joyce New Jersey, United States
My family recently completed the 7-day tour of Western Canada. I couldn't be more pleased with the trip! Jennifer B. was absolutely fantastic helping me figure out how we wanted to customize our trip and making suggestions. She was always so patient with my many questions, too!The lodgings that this trip placed us at were more than wonderful. We particularly liked Deer Lodge at Lake Louise. It is a beautiful historic lodge, just a few minutes walk from the Fairmount. All aspects of the tour were problem-free, and I really feel that the cost of the tour was very reasonable, especially for the quality experience we had. I highly recommend Jennifer and Canada by Design to anyone who wants to visit Western Canada!!
Marlene Schillinger Petersburg, Virginia, United States
Canadian Rockies Road & Rail Retreat
Start planning your tailor-made train vacation in Canada by contacting our train specialists
Call 1 800 986 4560US
Monday - Friday: 8am - 5pm PST
, Saturday: 8am - 4:30pm PST
, Sunday: 11am - 5pm PST
Send an email sales@canadatraintrips.com