1/7
Winter Snow Train to the Canadian Rockies | VIA Rail
2/7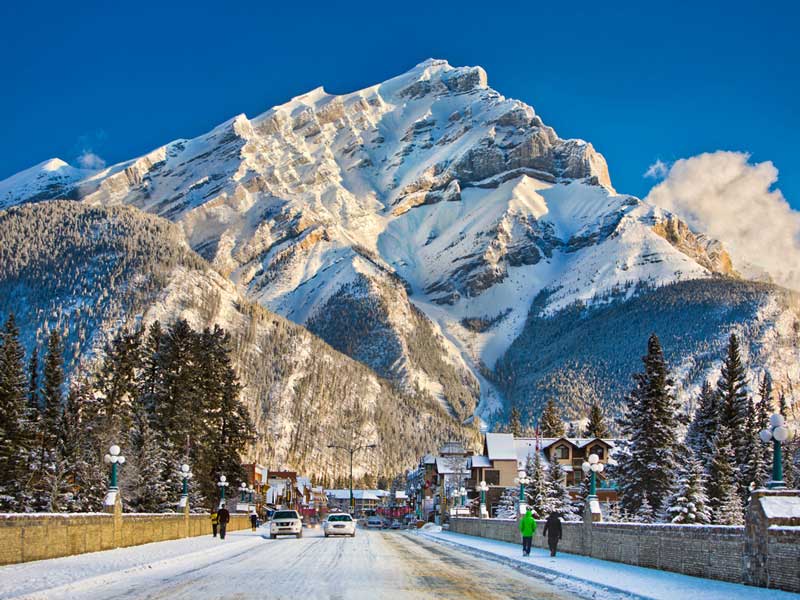 Winter Snow Train to the Canadian Rockies | Banff Avenue Banff
3/7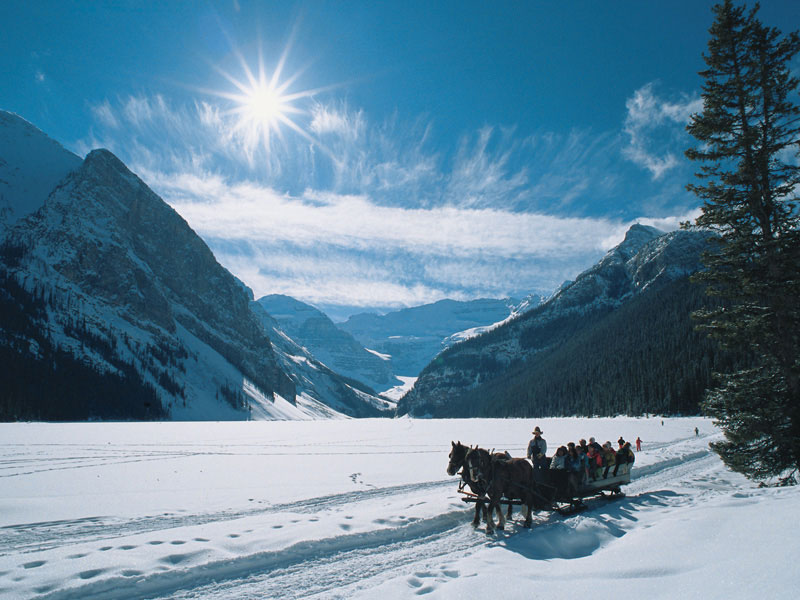 Winter Snow Train to the Canadian Rockies | Lake Louise
4/7
Winter Snow Train to the Canadian Rockies | Entering the Canadian Rockies
5/7
Winter Snow Train to the Canadian Rockies | Lake Louise
6/7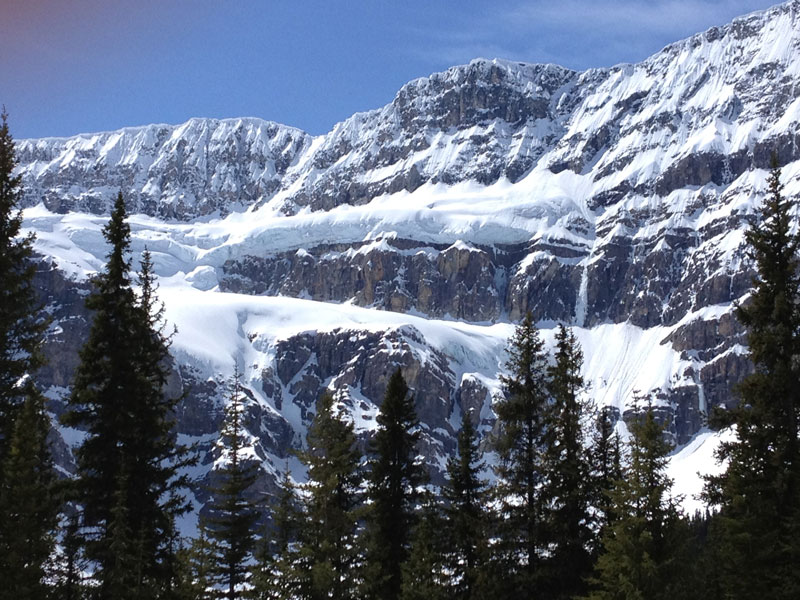 Winter Snow Train to the Canadian Rockies | Crowfoot Glacier Icefield Parkway
7/7
Winter Snow Train to the Canadian Rockies | Canadian Rockies
Winter Snow Train to the Canadian Rockies | VIA Rail
INTRODUCTION
The Snow Train to the Canadian Rockies is our best-selling Canadian Rockies winter train tour.
Journey through the winter scenery of Banff, Jasper and Lake Louise with a night in Sleeper Plus Class on VIA Rail.
Spend days in the Canadian Rockies enjoying Ice Walks and sleigh rides, and nights tucking into cozy Canadian mountain resorts.
Customize it to include snowshoe helicopter tours, ice climbing and more!.
Day 1
Vancouver to Jasper | Via Rail
Day 2
Jasper | Arrival VIA Rail
Day 3
Jasper Freedom of Choice | 1 of 4 Excursions
Option 1. Maligne Canyon Ice Walk
Option 2. Discover Jasper & its Wildlife Tour
Option 3. Jasper Dark Sky Planetarium & Telescope Experience
Option 4. Upgrade Option: Dog Sledding Tour
Day 4
Jasper to Lake Louise | Coach | Evening Sleigh Ride
Day 5
Lake Louise to Banff | Coach
Day 6
Banff Freedom of Choice | 1 of 4 Excursions
Option 1. Discover Banff & Its Wildlife Tour
Option 2. Snowshoeing at Paint Pots
Option 3. Johnston Canyon Icewalk
Day 7
Banff to Calgary | Coach
MAP
View map
DETAILED ITINERARY
Read more
INCLUDED
Read more
WANT TO KNOW MORE?
Arrange a call with a Canada Train Travel Designer and bring your vacation one step closer!
Schedule a Call
DATES & PRICING
Read more
REVIEWS
We are back again from a wonderful trip in the Rockies. Everything was great! The Fairmont hotels we loved it. We had wonderful rooms in each hotel, the bus transfers very good arranged. We enjoyed our trips - snowshoeing, ice canyon walk, sleigh-ride, is was all fantastic! I was happily surprised with the informative travel documents with the lonely planet guide that we received on arrival in the Banff Springs hotel. So we want to thank you and your colleagues very much for arranging this wonderful trip for us! When we go back in future to Canada we will contact you again. Will recommend your company!
Jacqueline Netherlands
We had the most fabulous trip to our Winter Wonderland in the Canadian Rockies. Thank you so much for organizing all our travels and hotels.Highlights: the vintage train from Vancouver to Jasper! Via Rail Canadian needs better pictures to tout the awesome rail with it's adorable public rooms, dinning car, glass roof cars and cozy cabins. I left the shade up all night and watched the world go by.
Mary California, United States
We chose Canada by Design in favor of a travel company in our own country, as we thought that the local experience would give us a better holiday. How right we were! We also saved ourselves a lot of money, as Jennifer's quote was much less expensive than the quote we received in Australia. We liaised with Jennifer by email many months before our trip, to organize our once-in-a-lifetime Christmas Snow Train adventure from Vancouver through Jasper, Lake Louise, Banff and, finally, Calgary. Jennifer and her colleagues provided us with an excellent standard of service, always prompt, friendly and efficient. All accommodation was of a high quality, with The Fairmont Castle at Banff being outstanding. We felt like we were living in a fairy-tale with the amazing scenery that we encountered all along the way. When we first arrived in Vancouver, we headed directly to the Canada by Design office because we wanted to meet Jennifer in person. We were given a tour of the office and greeted by the whole team. Jennifer continued to work for us during this meeting, by offering suggestions for our time in Vancouver before our train departed. We would highly recommend Jennifer and Canada by Design for all of your travel needs. We count ourselves very lucky that we found this 5-star team of travel experts!
Julie Cass Brisbane, Australia
We are leaving Calgary today to return to Vancouver after our week trip that you organized for us. Just want to thank you for a thoroughly enjoyable experience. The train and the places we stayed were great. Everything was so easy with transport and accommodation. We will be recommending you to others and will use you again when we return for more adventure.
Kay New Zealand
Winter Snow Train to the Canadian Rockies | VIA Rail
Start planning your tailor-made train vacation in Canada by contacting our train specialists
Call 1 800 986 4560US
Monday - Friday: 8am - 5pm PST
, Saturday: 8am - 4:30pm PST
, Sunday: 11am - 5pm PST
Send an email sales@canadatraintrips.com