1/9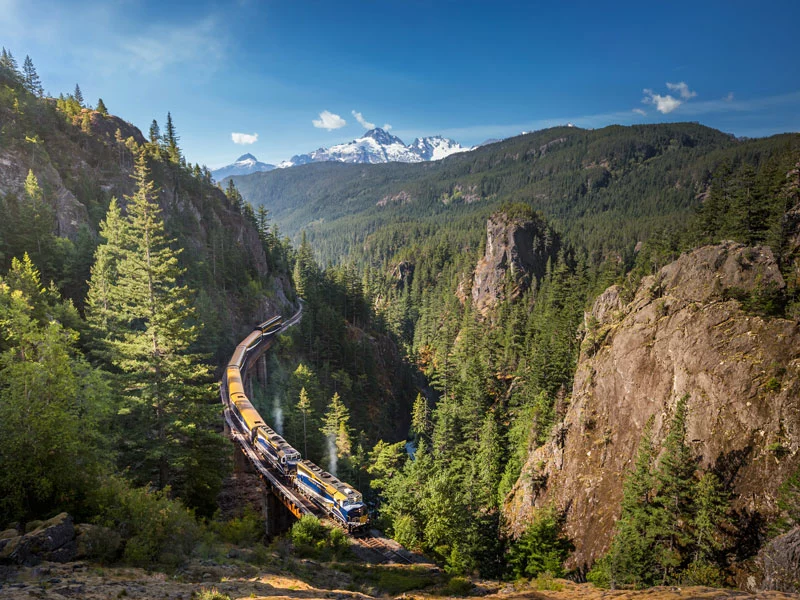 Canada Train Vacations | Rocky Mountaineer Train
2/9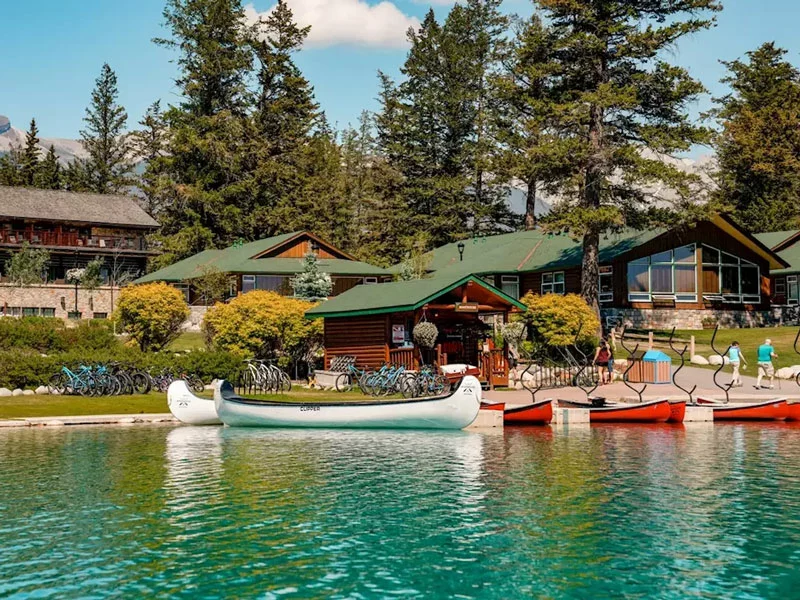 Canada Train Vacations | Fairmont Jasper Park Lodge
3/9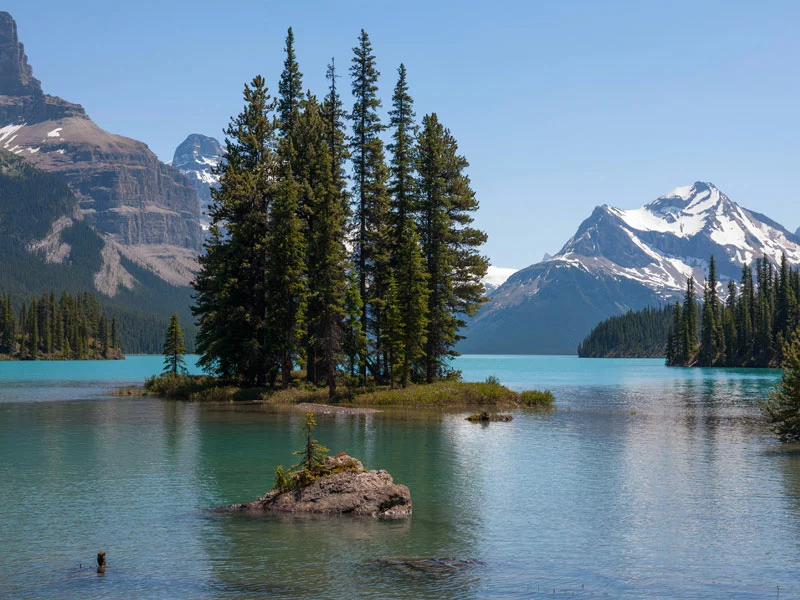 Canada Train Vacations | Maligne Lake, Jasper
4/9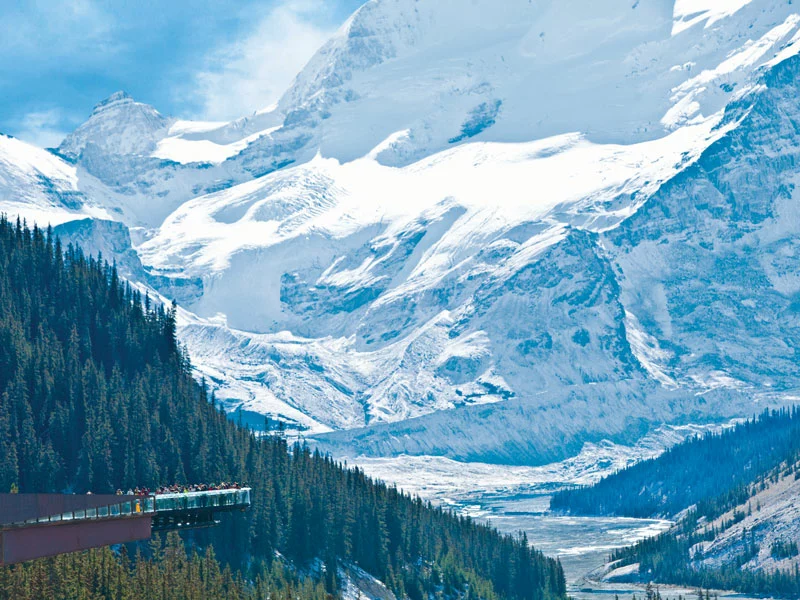 Canada Train Vacations | Glacier Skywalk
5/9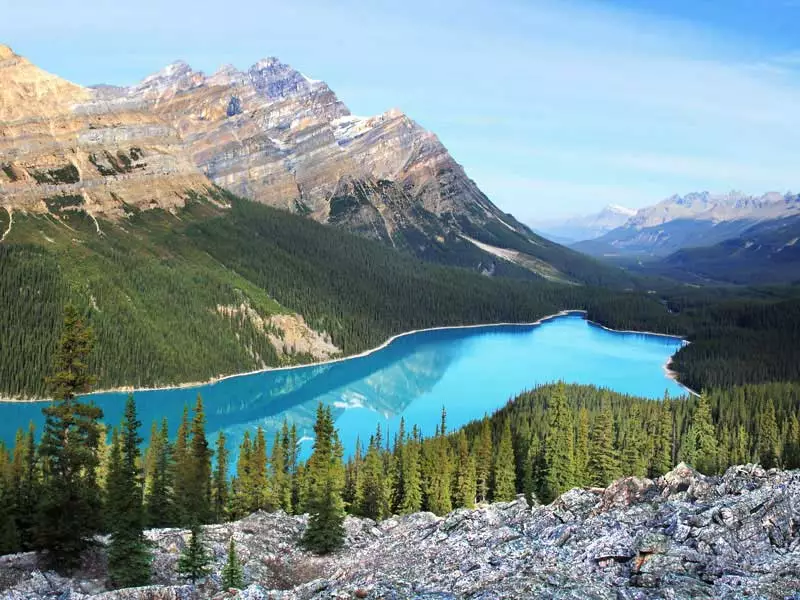 Canada Train Vacations | Peyto Lake between Jasper and Lake Louise
6/9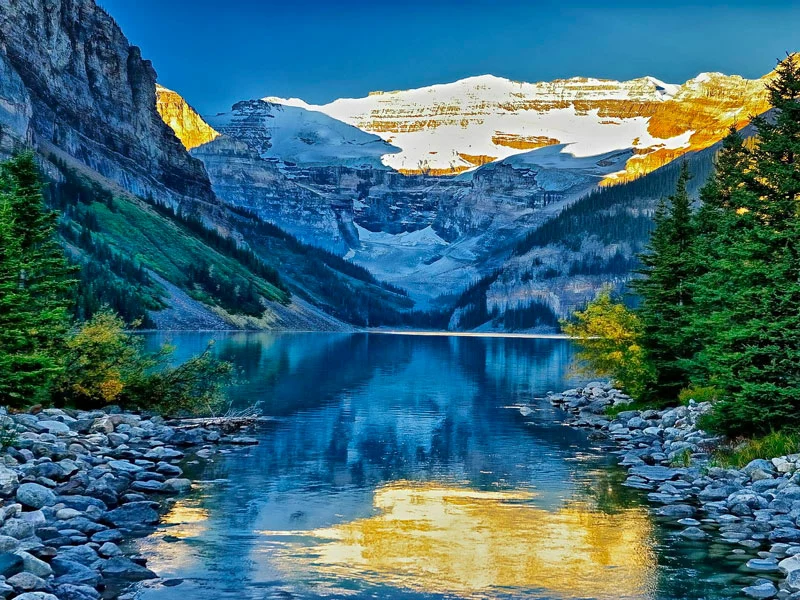 Canada Train Vacations | Early Morning Lake Louise
7/9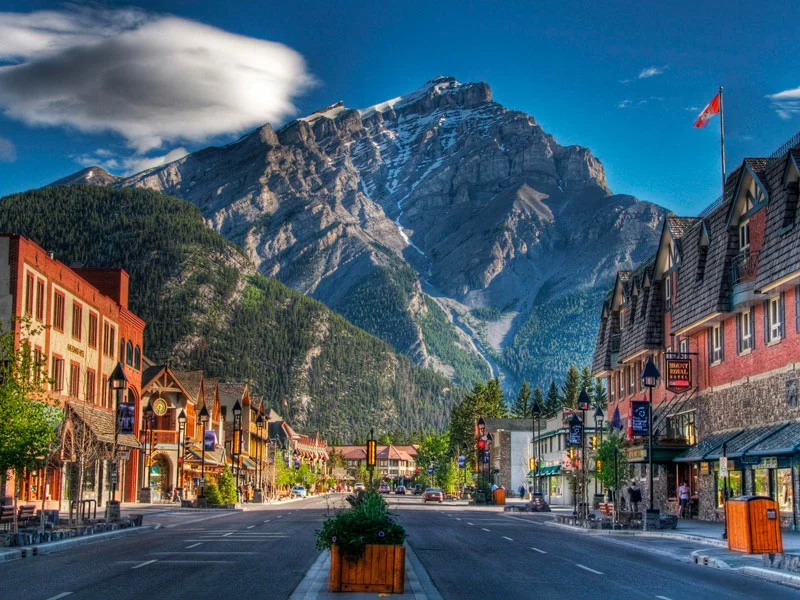 Canada Train Vacations | Banff
8/9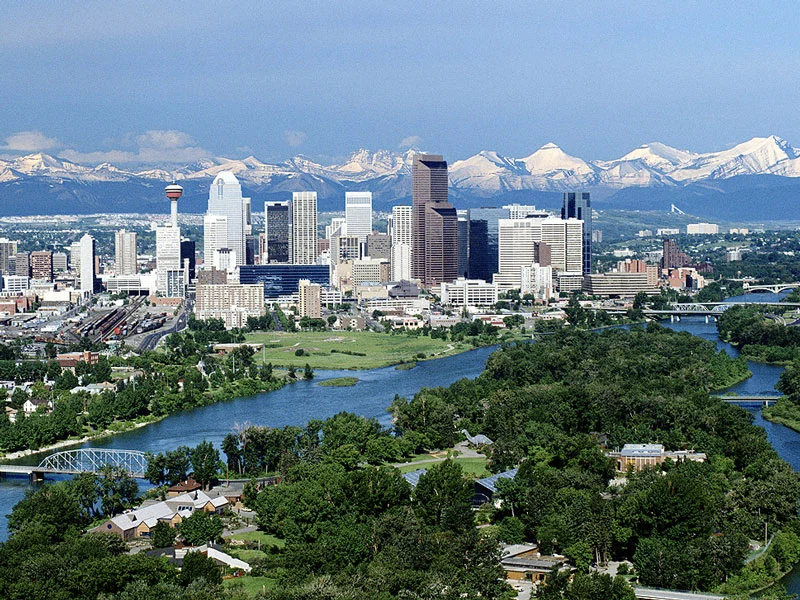 Canada Train Vacations | Calgary with the Rocky Mountains as a backdrop
9/9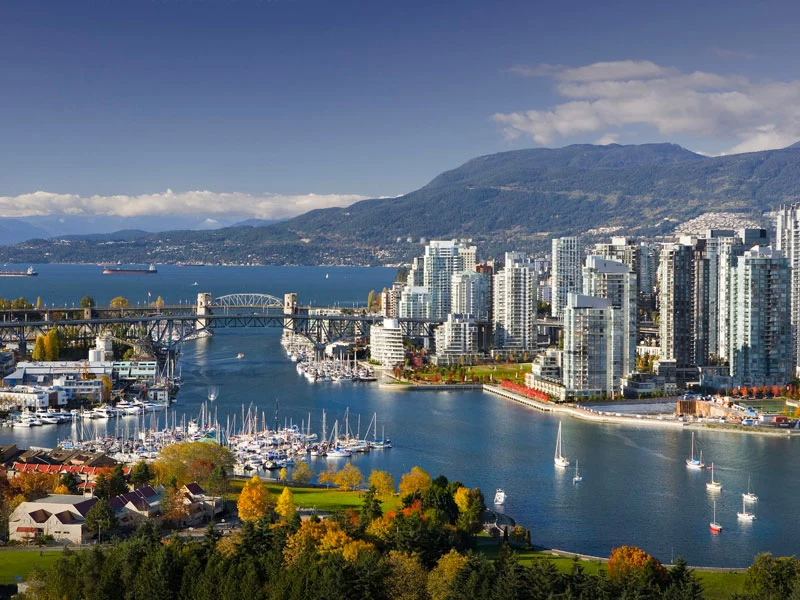 Canada Train Vacations | Vancouver
Western Canada Highlights Train Trip | Rocky Mountaineer Train
INTRODUCTION
What better way to see all the scenic highlights of the Canadian Rockies than on our 7-day Western Canada Train Trip.
Traveling from Vancouver to Jasper on Rocky Mountaineer, enjoy the perks of GoldLeaf Service and choose between a morning Maligne Valley tour with Medicine Lake or wildlife viewing on arrival.
Take the scenic Icefields Parkway to Lake Louise with an Ice Explorer ride and picnic lunch along the way, then arrive by coach to Banff for your choice of wildlife viewing or a cowboy cookout.
This 7-day package is perfectly customized to you!.
Day 1
Vancouver to Kamloops | Rocky Mountaineer
Day 2
Kamloops to Jasper | Rocky Mountaineer
Day 3
Jasper | Freedom of Choice - Choose 1 of 5 Excursions
Option 1. Morning Maligne Valley with Medicine Lake Tour
Option 2. Evening Discover Jasper & its Wildlife
Option 3. Gentle Raft Float on the Athabasca River
Option 4. Maligne Canyon Hiking Tour
Option 5. Upgrade Option: Maligne Valley Sightseeing + Boat Cruise
Day 4
Jasper to Lake Louise | Sightseeing with picnic lunch
Day 5
Lake Louise to Banff | Coach
Day 6
Banff | Freedom of Choice - Choose 1 of 5 Excursions
Option 1. Discover Banff & Its Wildlife Tour + Banff Gondola
Option 2. Banff National Park Explorer Moraine Lake & Lake Louise | Small Group Tour with Picnic Lunch
Option 3. Rockies Hidden Gems Yoho & Kootenay National Parks | Small Group Tour with Picnic Lunch
Option 4. Cowboy Horseback Cookout BBQ Lunch or Dinner
Option 5. Signature Guided Hike | Small Group Hike with Picnic Lunch
Day 7
Banff to Calgary | Coach
MAP
View map
DETAILED ITINERARY
Read more
INCLUDED
Read more
WANT TO KNOW MORE?
Arrange a call with a Canada Train Travel Designer and bring your vacation one step closer!
Schedule a Call
DATES & PRICING
Read more
REVIEWS
We would like to express our appreciation for a wonderful trip arranged through Jules M, Canada by Design. From start to finish it was an ideal trip for us to enjoy Canada scenery, atmosphere and hospitality. We were afforded the right amount of activity for the trip yet relaxing. The suggested route from Calgary to Jasper was just spectacular. The hotels we stayed in are in town. And of course the train ride is A plus. Again Thank you.
Manuel United States
Western Canada Highlights Train Trip | Rocky Mountaineer Train
Start planning your tailor-made train vacation in Canada by contacting our train specialists
Call 1 800 986 4560US
Monday - Friday: 8am - 5pm PST
, Saturday: 8am - 4:30pm PST
, Sunday: 11am - 5pm PST
Send an email sales@canadatraintrips.com