1/9
Trans Canada Train Trip Adventure | Niagara Falls
2/9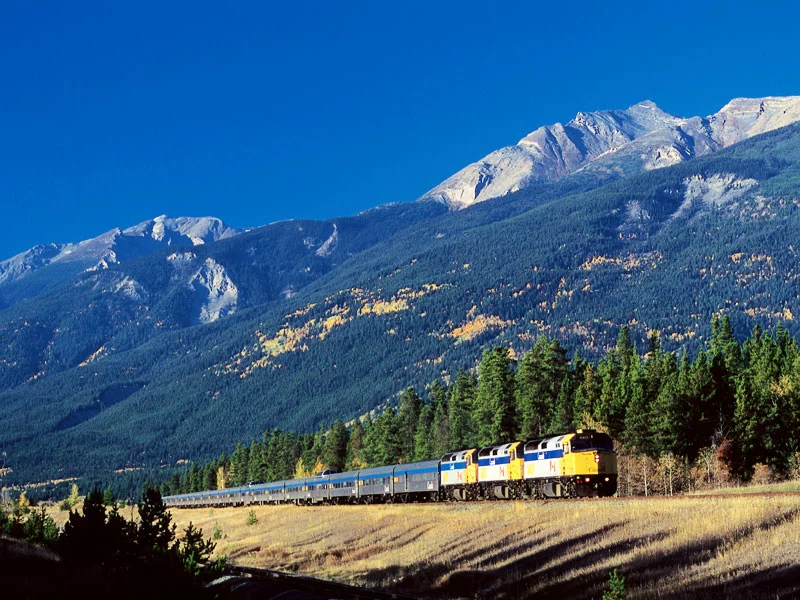 Trans Canada Train Trip Adventure | VIA Rail
3/9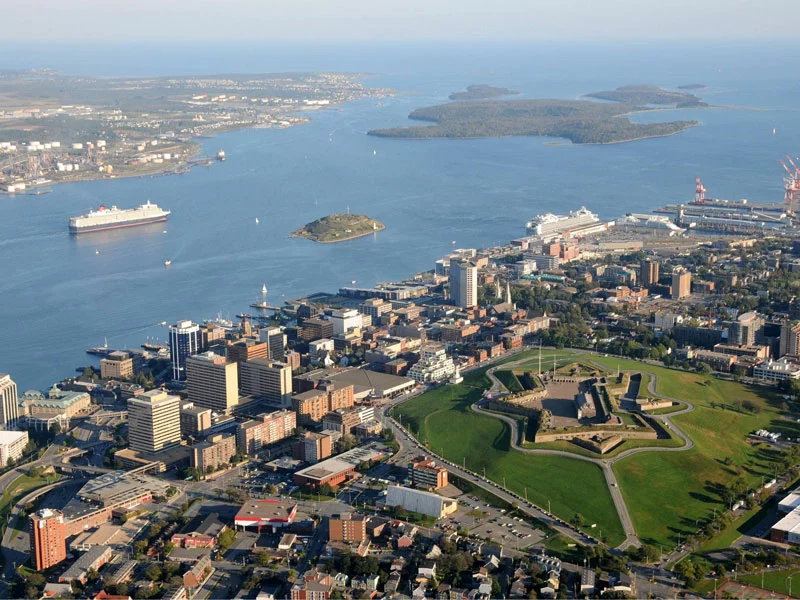 Trans Canada Train Trip Adventure | Halifax
4/9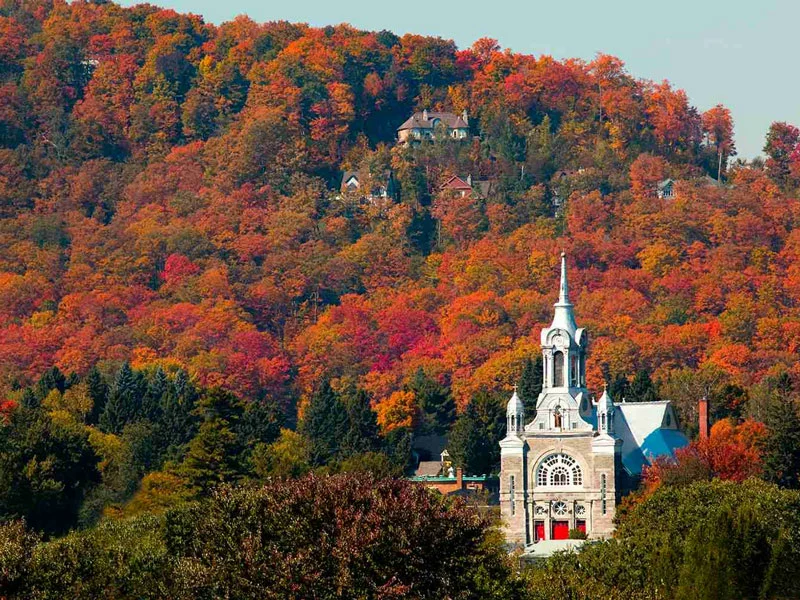 Trans Canada Train Trip Adventure | Quebec
5/9
Trans Canada Train Trip Adventure | Quebec
6/9
Trans Canada Train Trip Adventure | VIA Rail
7/9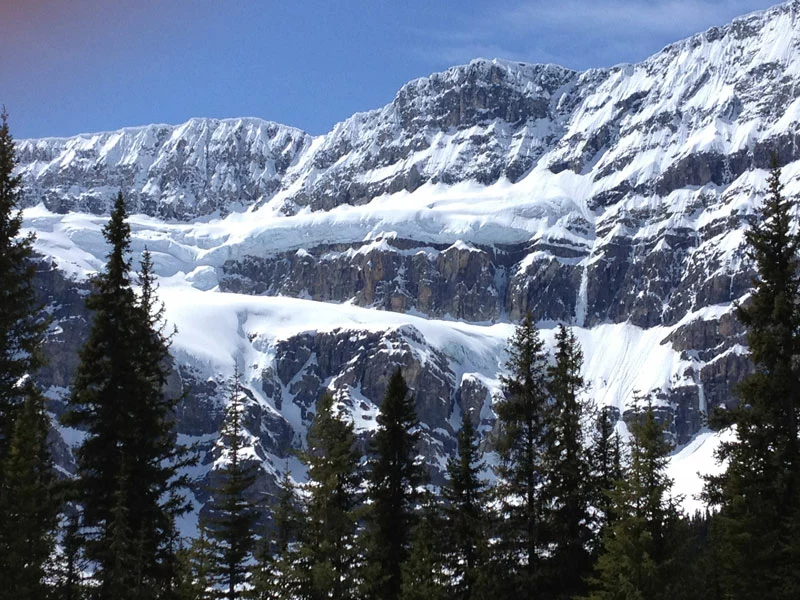 Trans Canada Train Trip Adventure | Crowfoot Glacier Banff National Park
8/9
Trans Canada Train Trip Adventure | Peyto Lake Banff National Park
9/9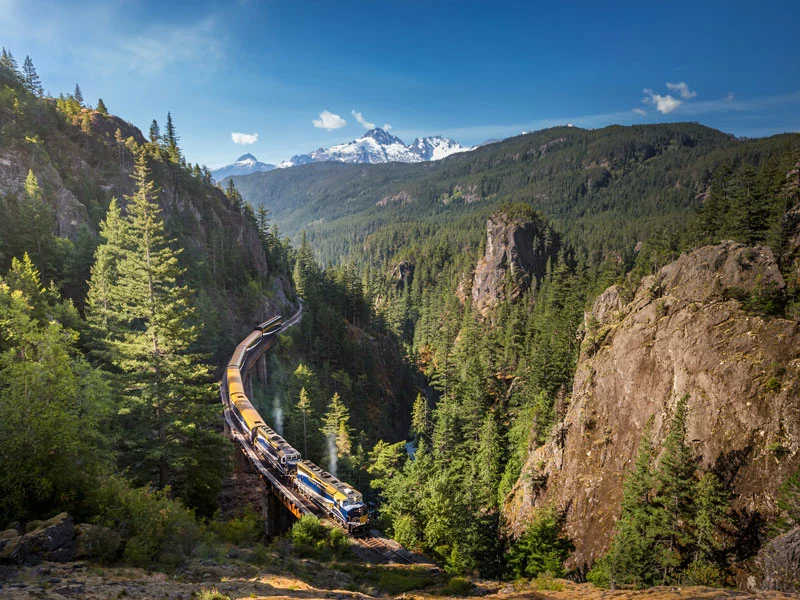 Trans Canada Train Trip Adventure | Rocky Mountaineer Train
Trans Canada Train Trip Adventure | Halifax to Vancouver
INTRODUCTION
One of the greatest rail adventures in Canada is our Trans Canada Train Trips from the Atlantic Coastal City of Halifax to the Pacific Ocean City of Vancouver.
Experience four trains: Rocky Mountaineer in the Canadian Rockies and VIA Rail's iconic Canadian, Corridor and Ocean trains.
Visit Toronto, Niagara Falls and the Rockies while traveling through Atlantic Canada aboard VIA Rail, then ride across to the Western Provinces to see Jasper, Lake Louise, Banff and Vancouver with Rocky Mountaineer.
Day 2
Halifax | Freedom of Choice - Choose 1 of 3 Excursions
Option 1. Taste Halifax | Eat Halifax Tour
Option 2. Best of Halifax Peggy's Cove Tour
Option 3. Lunenburg & Mahone Bay Tour
Day 3
Halifax to Montreal | VIA Rail
Day 4
Arrive Montreal | VIA Rail
Montreal | Freedom of Choice - Choose 1 of 3 Excursions
Option 1. Montreal Half Day Sightseeing Tour
Option 2 Walking Tour of Old Montreal
Option 3 Beyond the Market Food Walking Tour
Day 5
Montreal | Quebec City & Montmorency Falls Tour
Day 6
Montreal to Toronto | VIA Rail
Day 7
Toronto | Niagara Falls & Niagara on the Lake
Day 8 - 10
Toronto to Jasper | VIA Rail
Day 11
Arrive Jasper | VIA Rail
Evening Discover Jasper & its Wildlife Tour
Day 12
Jasper to Lake Louse | Sightseeing with picnic lunch
Ice Explorer Ride onto the Athabasca Glacier + Glacier Skywalk
Day 13
Lake Louise to Banff | Coach
Day 14
Banff | Freedom of Choice - Choose 1 of 5 Excursions
Option 1. Discover Banff & Its Wildlife Tour + Banff Gondola
Option 2. Banff National Park Explorer Moraine Lake & Lake Louise | Small Group Tour with Picnic Lunch
Option 3. Rockies Hidden Gems Yoho & Kootenay National Parks | Small Group Tour with Picnic Lunch
Option 4. Cowboy Horseback Cookout BBQ Lunch or Dinner
Option 5. Signature Guided Hike | Small Group Hike with Picnic Lunch
Day 15 - 16
Banff / Kamloops / Vancouver | Rocky Mountaineer
MAP
View map
DETAILED ITINERARY
Read more
INCLUDED
Read more
WANT TO KNOW MORE?
Arrange a call with a Canada Train Travel Designer and bring your vacation one step closer!
Schedule a Call
DATES & PRICING
Read more
REVIEWS
We found our experience with Canada by Design & Jennifer B in particular to be most wonderful for our Trans-Canada Rail Trip. All arrangements made by her were perfect, not a hitch anywhere. When I was in touch with her with concerns, she was very prompt in responding & resolving them. We really felt her customer service was so welcoming. We have talked to a few people since our return and have recommended your company to them.
Marjorie Stock California, United States
Did a great job of building an East to West journey through the Canadian Rockies Banff to Jaspar and Gold Service on the Rocky Mountaineer
Allen M Dallas, TX
Trans Canada Train Trip Adventure | Halifax to Vancouver
Start planning your tailor-made train vacation in Canada by contacting our train specialists
Call 1 800 986 4560US
Monday - Friday: 8am - 5pm PST
, Saturday: 8am - 4:30pm PST
, Sunday: 11am - 5pm PST
Send an email sales@canadatraintrips.com