1/8
Journey through the Canadian Rockies Rail & Road Trip | Maligne Lake Jasper
2/8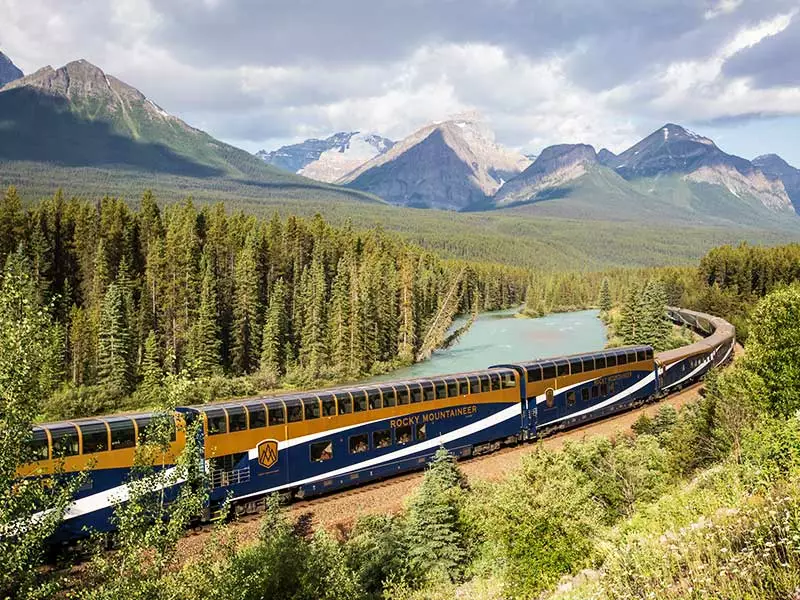 Journey through the Canadian Rockies Rail & Road Trip | Rocky Mountaineer
3/8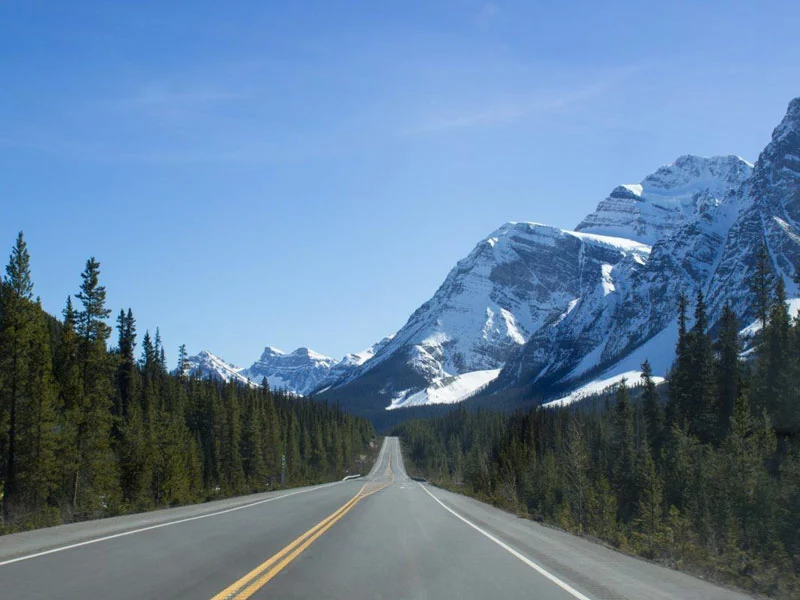 Journey through the Canadian Rockies Rail & Road Trip | Driving through the Canadian Rockies
4/8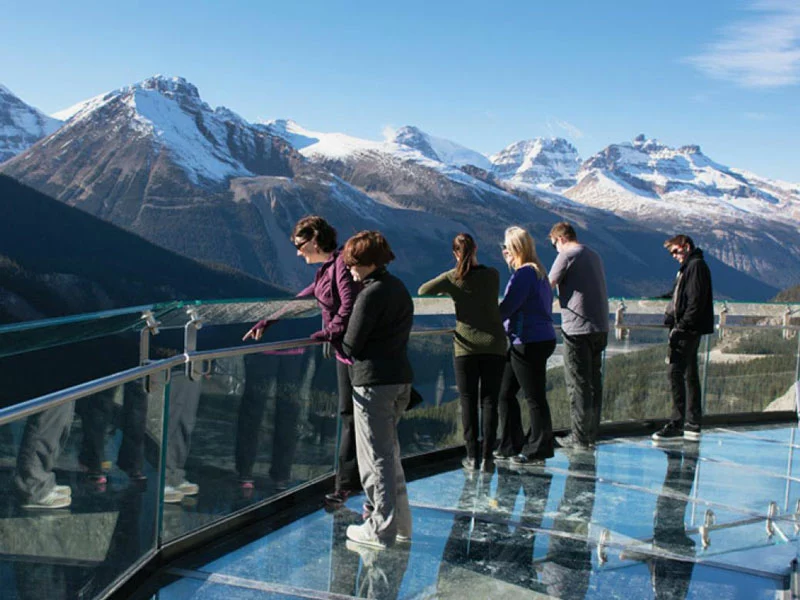 Journey through the Canadian Rockies Rail & Road Trip | Columbia Glacier Skywalk
5/8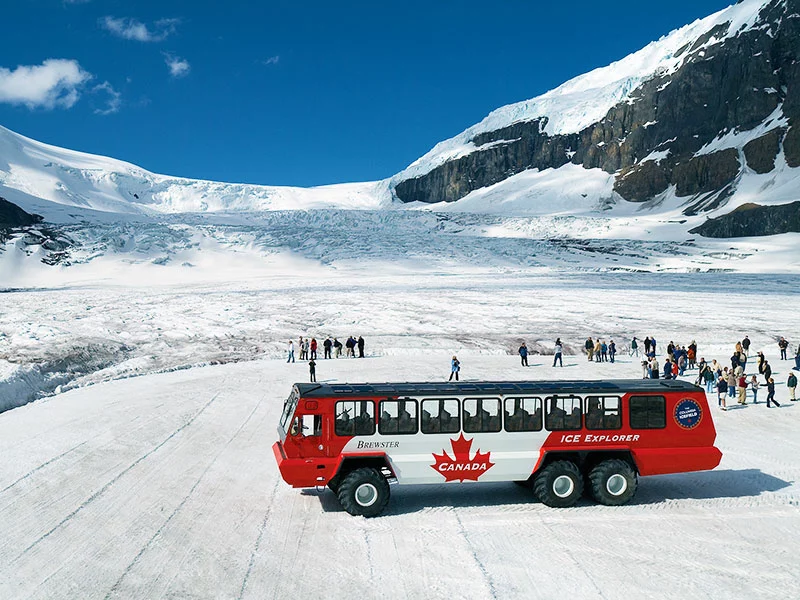 Journey through the Canadian Rockies Rail & Road Trip | Columbia Icefield Snowcoach
6/8
Journey through the Canadian Rockies Rail & Road Trip | Peyto Lake between Jasper & Banff
7/8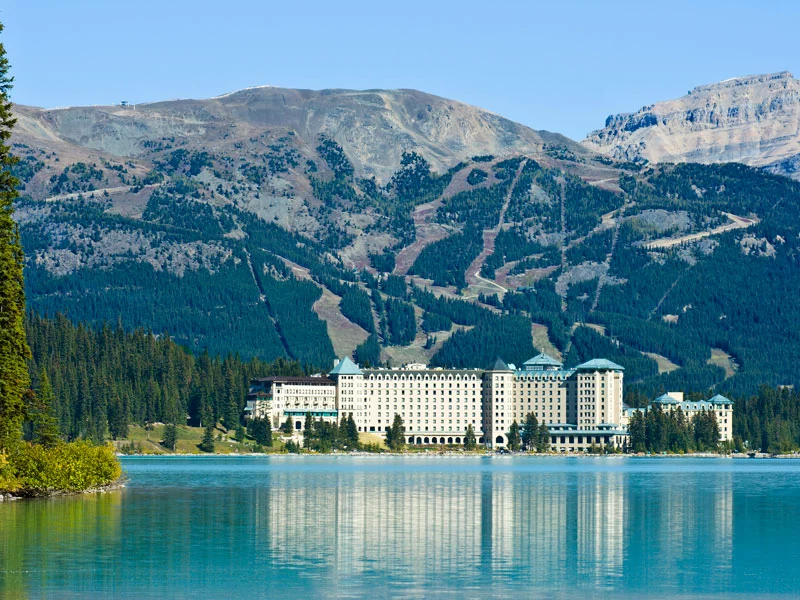 Journey through the Canadian Rockies Rail & Road Trip | Fairmont Chateau Lake Louise
8/8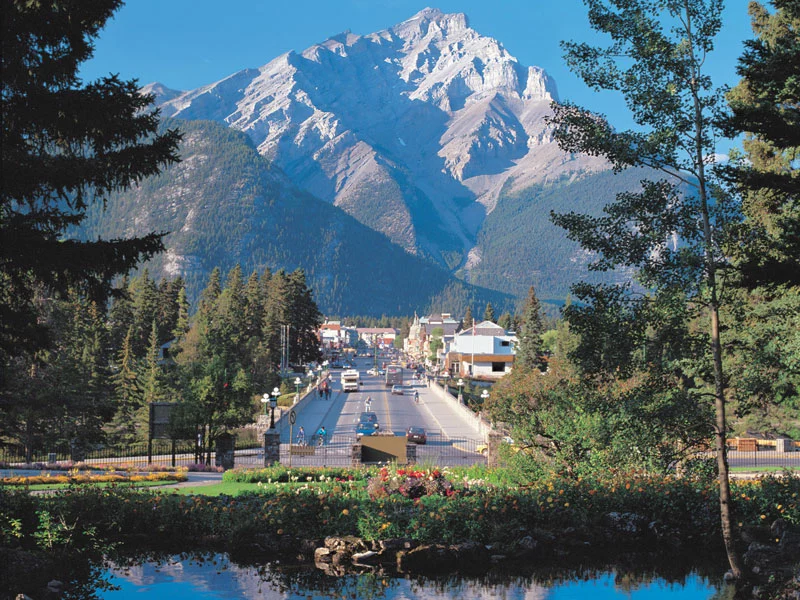 Journey through the Canadian Rockies Rail & Road Trip | Banff
Journey through the Canadian Rockies Rail & Road Trip | Rocky Mountaineer
7 Days / 6 Nights
Vancouver to Calgary or Calgary to Vancouver
INTRODUCTION
Thought about a Canadian Rockies Train & Road Trip ? Journey through the Canadian Rockies at your own pace on this 7-day combination train and drive tour.
Beginning aboard Rocky Mountaineer for two days from Vancouver to Jasper, you can enjoy your train trip at a relaxed pace before exploring Lake Louise, Banff and Calgary by car.
Designed in such a way to be personalized to your preferences, we've given you a choice of tours in both Jasper and Banff.
Enjoy a Maligne Lake cruise, river float or nature walk in Jasper, then a gondola ride, Lake Minnewanka cruise, canoe tour or horseback adventure in Banff.
Day 1
Vancouver to Kamloops | Rocky Mountaineer
Day 2
Kamloops to Jasper | Rocky Mountaineer
Day 3
Jasper | Freedom of Choice - Choose 1 of 3 Excursions
Option 1. Maligne Lake Cruise
Option 2. Jasper River Float
Option 3. Jasper Nature Walk
Day 4
Jasper to Lake Louise | Ice Explorer + Skywalk
Ice Explorer Ride onto the Athabasca Glacier + Glacier Skywalk
Day 5
Lake Louise to Banff
Day 6
Banff | Freedom of Choice - Choose 1 of 4 Excursions
Option 2. Lake Minnewanka Cruise
Option 3. River Explorer Canoe Tour
Option 4. Bow River Horseback Adventure
MAP
View map
DETAILED ITINERARY
Read more
INCLUDED
Read more
WANT TO KNOW MORE?
Arrange a call with a Canada Train Travel Designer and bring your vacation one step closer!
Schedule a Call
DATES & PRICING
Read more
REVIEWS
Well, I am still amazed that we were able to get accommodations, Fairmont, train, etc. at last moment... and the way we were able to customize our trip drive/train and explore on our own was awesome!! So, my first kudos goes to Canada By Design for giving us the flexibility. Of course, I adored working with you!!! As far as the trip highlights....I think Jasper was our favorite town, our favorite hike was through the snow at Lake Louise to the Glacier Tea house, our favorite hotel was the Fairmont, and we really enjoyed the train ride/sleeper cabin. The lodging was all great, but Tekarra Lodge's location on the river bank was sooooooo cool! Plus, we enjoyed not being downtown Jasper, and food there was really yummy! Thanks again Jennifer!
Melinda Nevada, United States
Journey through the Canadian Rockies Rail & Road Trip | Rocky Mountaineer
Start planning your tailor-made train vacation in Canada by contacting our train specialists
Call 1 800 986 4560US
Monday - Friday: 8am - 5pm PST
, Saturday: 8am - 4:30pm PST
, Sunday: 11am - 5pm PST
Send an email sales@canadatraintrips.com