1/8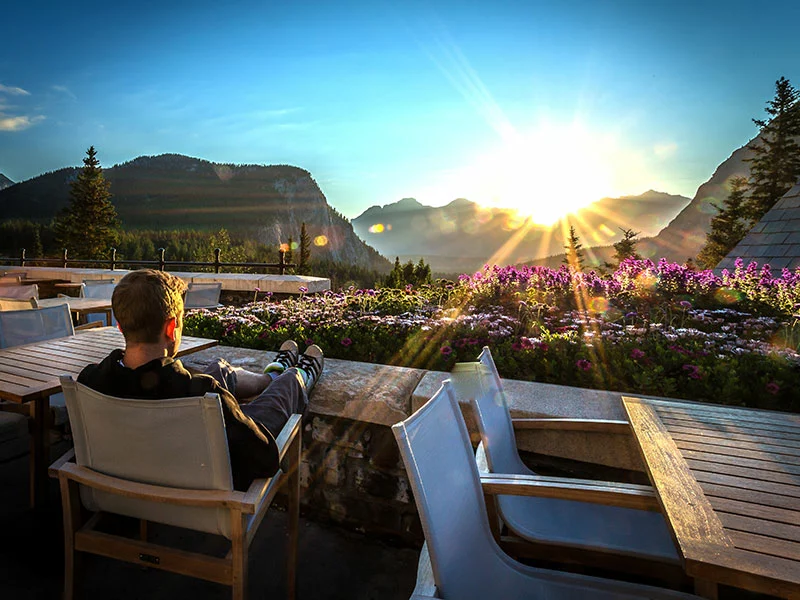 Classic Rocky Mountain Train Circle Tour
2/8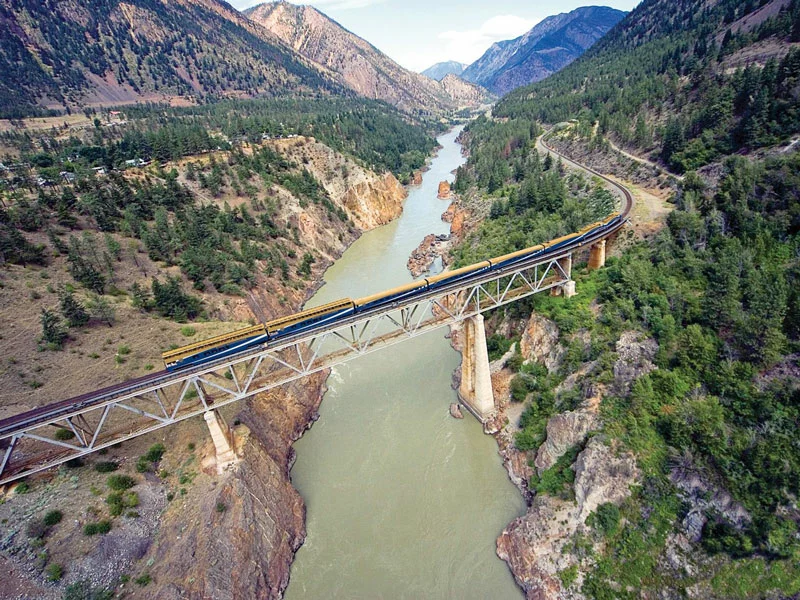 Classic Rocky Mountain Train Circle Tour | Rocky Mountaineer in the Frazer Canyon
3/8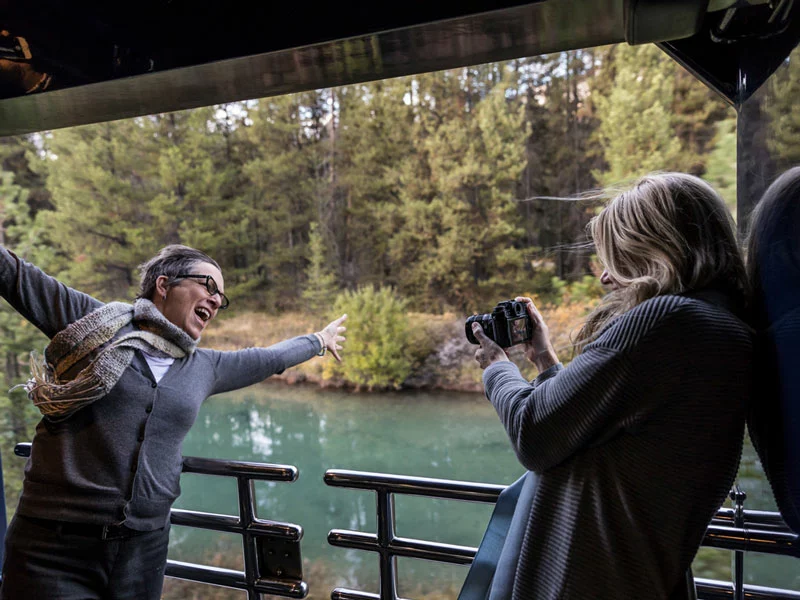 Classic Rocky Mountain Train Circle Tour | Rocky Mountaineer
4/8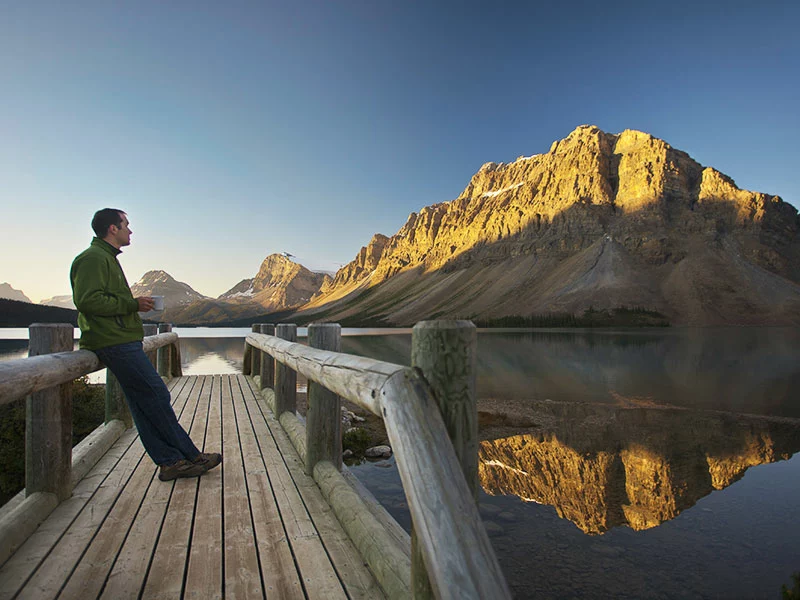 Classic Rocky Mountain Train Circle Tour
5/8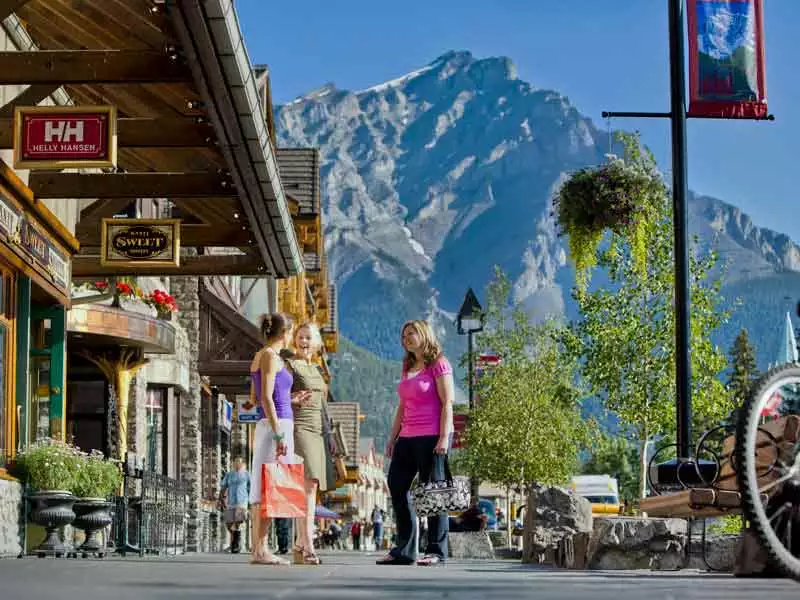 Classic Rocky Mountain Train Circle Tour | Banff
6/8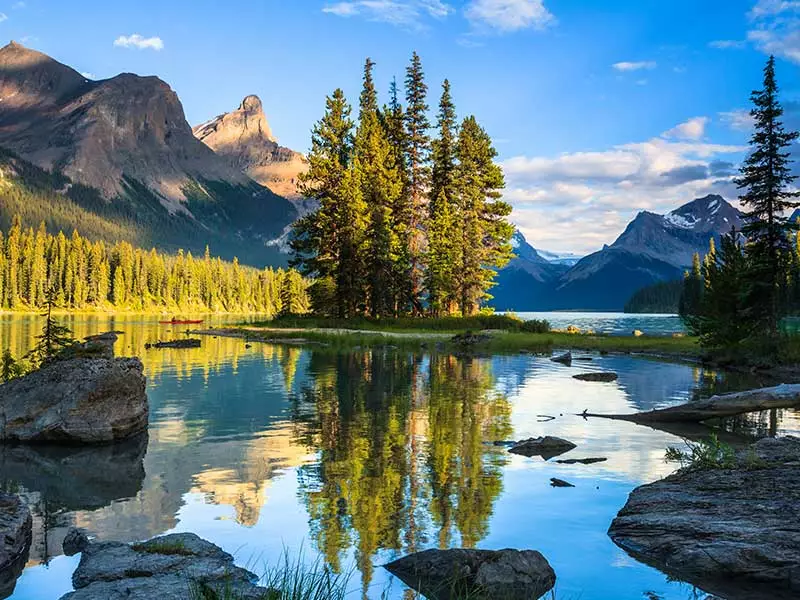 Classic Rocky Mountain Train Circle Tour | Maligne Lake Jasper
7/8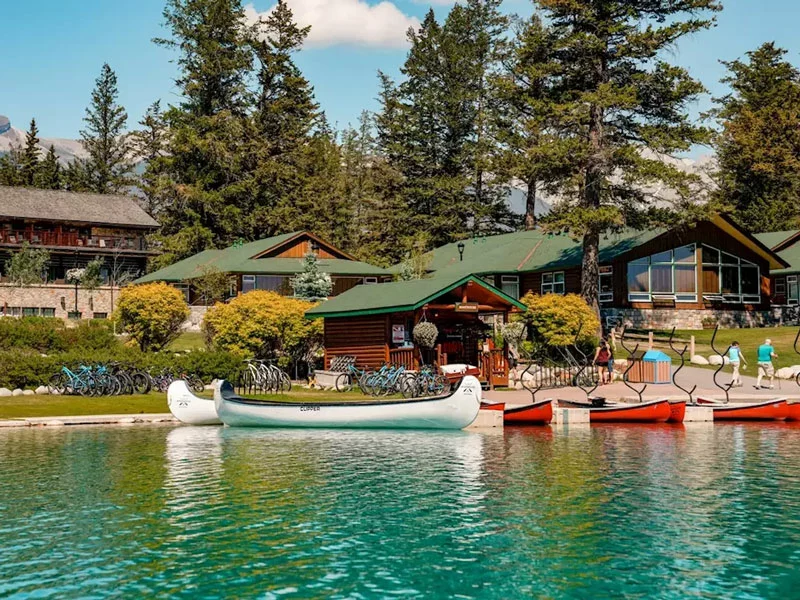 Classic Rocky Mountain Train Circle Tour | Fairmont Jasper Park Lodge
8/8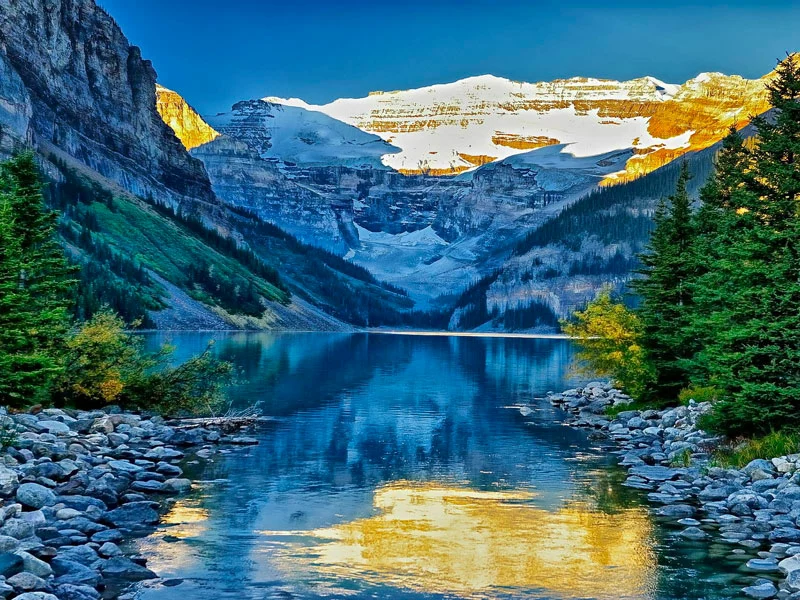 Classic Rocky Mountain Train Circle Tour | Lake Louise
Classic Rocky Mountain Train Circle Tour | Rocky Mountaineer
INTRODUCTION
Travel aboard our iconic 8-Day Rocky Mountain Rail Trip From Vancouver.
This circle train tour travels along both popular rail routes with stops in Kamloops, Banff, Lake Louise and Jasper with Silver or GoldLeaf Service on Rocky Mountaineer.
Not only do you stay in the best places the Canadian Rockies, you also have the freedom of choice of tours in both Banff and Jasper, an Ice Explorer Ride on the Athabasca Glacier in Lake Louise and plenty of wildlife viewing of Grizzly bears, moose, elk and more.
This is eight straight days of authentic Canadian adventure, personalized to your preferences.
Day 1
Vancouver to Kamloops | Rocky Mountaineer
Day 2
Kamloops to Banff | Rocky Mountaineer
Day 3
Banff | Freedom of Choice - Choose 1 of 3 Excursions
Option 1. Discover Banff & Its Wildlife Tour + Banff Gondola
Option 2. Discover the Grizzly Bears, Lakes & Waterfalls
Option 3. Cowboy Horseback Cookout BBQ Lunch or Dinner
Day 4
Banff to Lake Louise | Coach
Day 5
Lake Louise to Jasper | Sightseeing with picnic lunch
Ice Explorer Ride onto the Athabasca Glacier + Glacier Skywalk
Day 6
Jasper | Freedom of Choice - Choose 1 of 2 Excursions
Option 1. Morning Maligne Valley with Medicine Lake Tour
Option 2. Evening Discover Jasper & its Wildlife
Day 7
Jasper to Kamloops | Rocky Mountaineer
Day 8
Kamloops to Vancouver | Rocky Mountaineer
MAP
View map
DETAILED ITINERARY
Read more
INCLUDED
Read more
WANT TO KNOW MORE?
Arrange a call with a Canada Train Travel Designer and bring your vacation one step closer!
Schedule a Call
DATES & PRICING
Read more
REVIEWS
What a trip!!! Thank you Karen J. from Canada by Design!What a trip!!!! Karen J. from Canada by Design was amazing in helping us to plan our once in a lifetime trip! Everything was planned perfectly. Thanks to Karen, we stayed in the beautiful Rimrock hotel in Banff- across of the Hot springs and five minutes away from the Gondola. We were picked up for our day trips from our hotel and enjoyed the beauty of the place. In Jasper-Karen suggested to stay at Fairmont Jasper. We LOVED the resort and got a beautiful cabin on the lake. That was an amazing surprise for us! Again the day trips were well organized from A to Z. We finished the trip with a two day ride on the Mountaineer from Jasper to Vancouver (we got the silver leaf and we were so very happy with it). Canada by Design's staff always responded by email of a phone call, also when Karen was away. It was such a relief to know that we could trust Canada by Design before and during our trip.
Vered Mei-Tal Lutherville, United States
Classic Rocky Mountain Train Circle Tour | Rocky Mountaineer
Start planning your tailor-made train vacation in Canada by contacting our train specialists
Call 1 800 986 4560US
Monday - Friday: 8am - 5pm PST
, Saturday: 8am - 4:30pm PST
, Sunday: 11am - 5pm PST
Send an email sales@canadatraintrips.com