1/9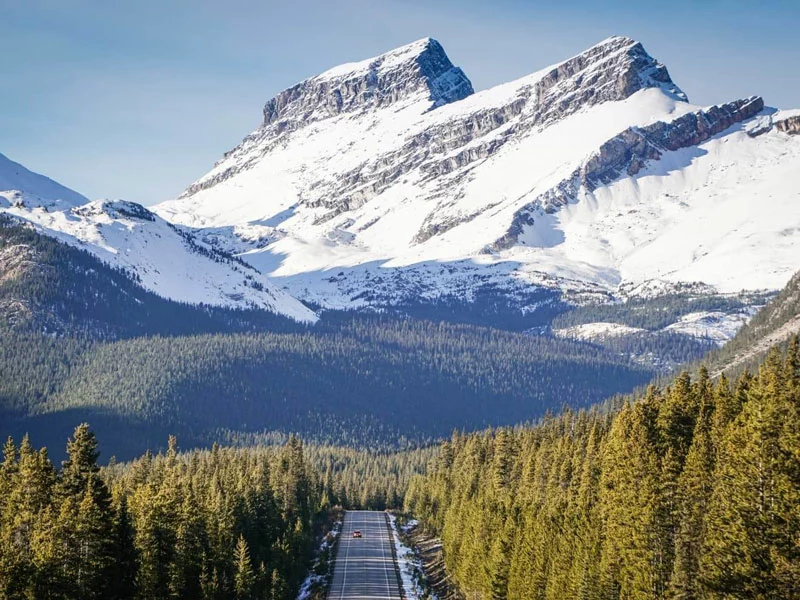 Canadian Rockies Scenic Delights by Road & Rail | Icefield Parkway between Jasper & Lake Louise
2/9
Canadian Rockies Scenic Delights by Road & Rail | Joffee Lake between Whistler & Sun Peaks Resort
3/9
Canadian Rockies Scenic Delights by Road & Rail | Sun Peaks Resort
4/9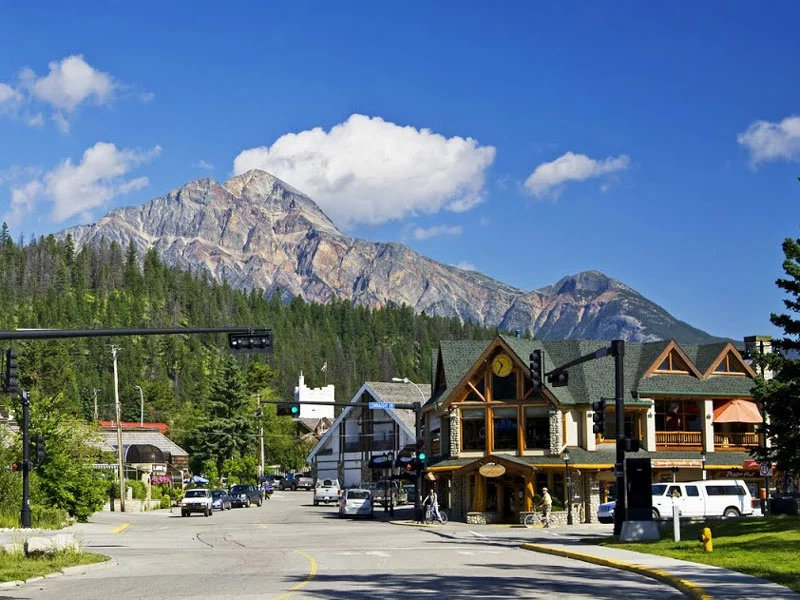 Canadian Rockies Scenic Delights by Road & Rail | Jasper
5/9
Canadian Rockies Scenic Delights by Road & Rail | Glacier Shywalk
6/9
Canadian Rockies Scenic Delights by Road & Rail | Icefield Parkway between Jasper & Lake Louise
7/9
Canadian Rockies Scenic Delights by Road & Rail | Banff
8/9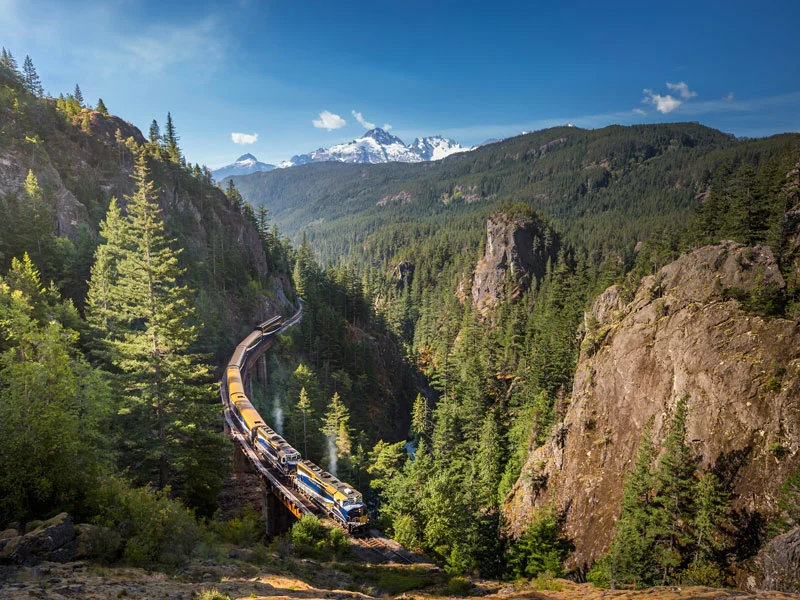 Canadian Rockies Scenic Delights by Road & Rail | Rocky Mountaineer Train
9/9
Canadian Rockies Scenic Delights by Road & Rail | Rocky Mountaineer Train
Canadian Rockies Scenic Delights by Road & Rail
INTRODUCTION
Have you every considered a combination of a leisurely Western Canada road trip to Whistler and the Rocky Mountain towns of Jasper, Lake, Louise and Banff, then return on a Canadian Rockies train trip back to Vancouver onboard Rocky Mountaineer.
This is a perfect itinerary to capture the best of Western Canada complete with your choice of tours to personalize your adventure, you can choose between a lake cruise, river float or nature walk in Jasper, then a gondola ride, lake cruise, canoe tour or horseback adventure in Banff.
.
Day 1
Vancouver to Whistler | 122 km/76 mi
Day 2
Whistler to Sun Peaks | 357 km/222 mi
Day 3
Sun Peaks to Jasper | 444 km/276 mi
Day 4
Jasper | Freedom of Choice - Choose 1 of 3 Excursions
Option 1. Maligne Lake Cruise
Option 2. Jasper River Float
Option 3. Jasper Nature Walk
Day 5
Jasper to Banff | Ice Explorer + Skywalk | 292 km/182 mi
Day 6
Banff | Freedom of Choice - Choose 1 of 4 Excursions
Option 2. Lake Minnewanka Cruise
Option 3. River Explorer Canoe Tour
Option 4. Bow River Horseback Adventure
Day 7
Banff to Kamloops | Rocky Mountaineer Train
Day 8
Kamloops to Vancouver | Rocky Mountaineer Train
MAP
View map
DETAILED ITINERARY
Read more
INCLUDED
Read more
WANT TO KNOW MORE?
Arrange a call with a Canada Train Travel Designer and bring your vacation one step closer!
Schedule a Call
DATES & PRICING
Read more
REVIEWS
We did the "Rail & Drive Across Canada" with you & it was wonderful. All accommodations were top notch, tours were above our expectations & the train ride was neat. We were so excited & privileged to see the Norther Lights in Jasper! A "Bucket List" dream come true!
Rita Illinois, United States
We were a group of 7 from New Zealand. Jennifer organised our trip through two of our group who then liaised with the rest of our team. We did a self drive from Vancouver & stopped for two nights at Whistler, SunPeaks, Jasper, Banff, Calgary including the Stampede, back to Banff to catch the Rocky Mountainer train for two days ending back in Vancouver. Not one problem! The accommodation was perfect at every stop. The tours and activities she chose for us were spot on. Every part of our trip was well thought out and there were no hitches. I cannot praise Canada by Design enough and I speak for all 7 of our group. Thank you so much.
Di New Zealand
We wanted to thank Jasmine Wong and Discover Holidays Inc. for our great fly and self-drive vacation traveling to Banff, Lake Louise, Jasper, Edmonton & Drumhiller AB from July 24th to August 1st 2018. We had a great time. Good accommodation. Great venues - Banff Sulpher Mt. Gondola, Banff Hot Springs, Columbia Icefield excursion and Tyrell Museum. The weather was perfect, the scenery was breathtaking and the wildlife sightings in and around Jasper and Elk Island National Park were an extra special bonus. Thanks again for a well planned and hassle free vacation. We will look forward to future vacations with Discover Holidays.
Ross Ontario, Canada
My family recently completed the 7-day tour of Western Canada. I couldn't be more pleased with the trip! Jennifer B. was absolutely fantastic helping me figure out how we wanted to customize our trip and making suggestions. She was always so patient with my many questions, too!The lodgings that this trip placed us at were more than wonderful. We particularly liked Deer Lodge at Lake Louise. It is a beautiful historic lodge, just a few minutes walk from the Fairmount. All aspects of the tour were problem-free, and I really feel that the cost of the tour was very reasonable, especially for the quality experience we had. I highly recommend Jennifer and Canada by Design to anyone who wants to visit Western Canada!!
Marlene Schillinger Petersburg, Virginia, United States
Canadian Rockies Scenic Delights by Road & Rail
Start planning your tailor-made train vacation in Canada by contacting our train specialists
Call 1 800 986 4560US
Monday - Friday: 8am - 5pm PST
, Saturday: 8am - 4:30pm PST
, Sunday: 11am - 5pm PST
Send an email sales@canadatraintrips.com