1/9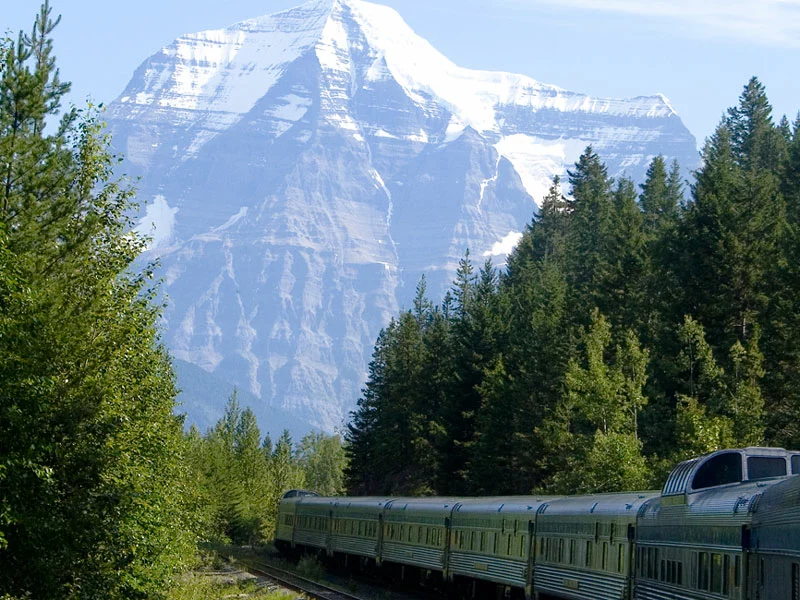 Canadian Rockies Train Tour Icefield Discovery | VIA Rail near Mt Robson
2/9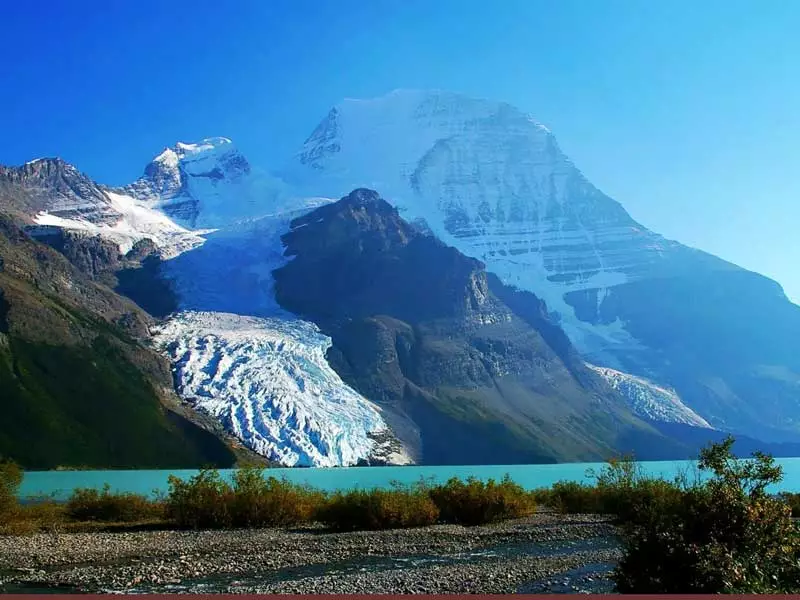 Canadian Rockies Train Tour Icefield Discovery | Canadian Rockies Train Tour Icefield Discovery | Mt Robson
3/9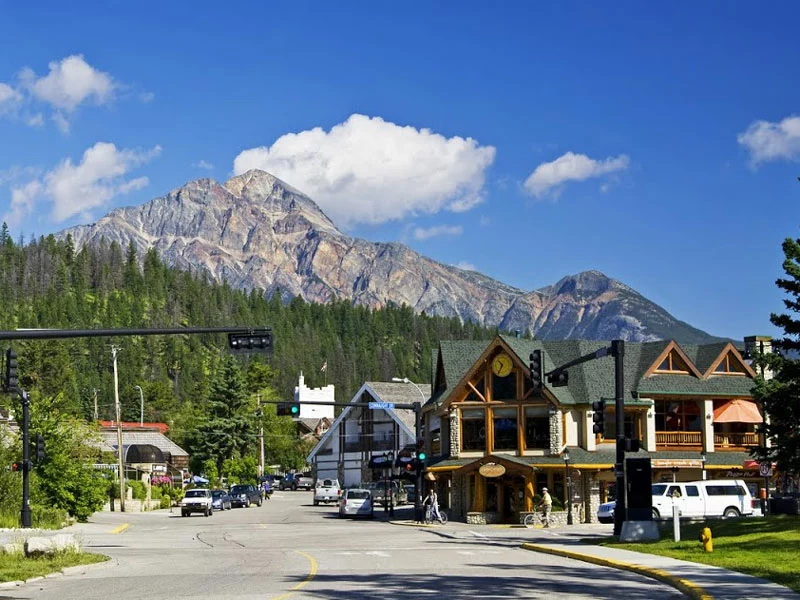 Canadian Rockies Train Tour Icefield Discovery | Jasper
4/9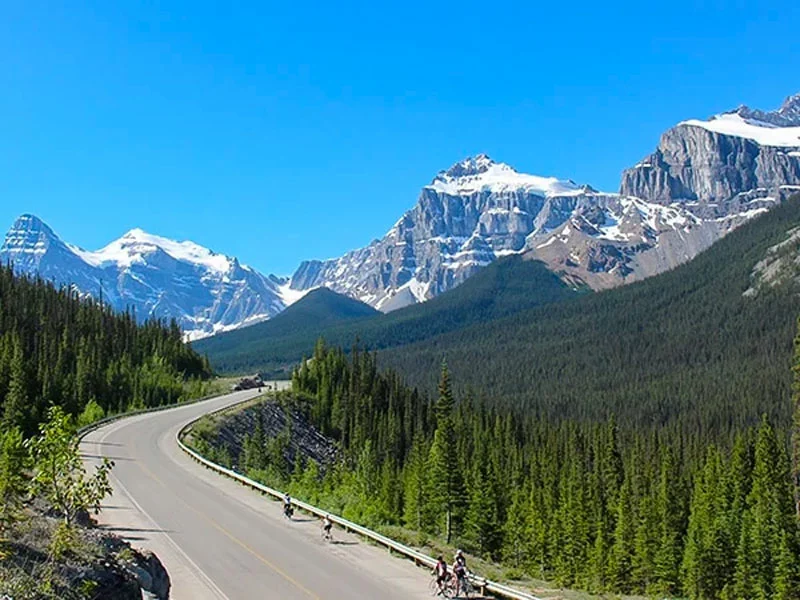 Canadian Rockies Train Tour Icefield Discovery | Icefield Parkway between Jasper & Lake Louise
5/9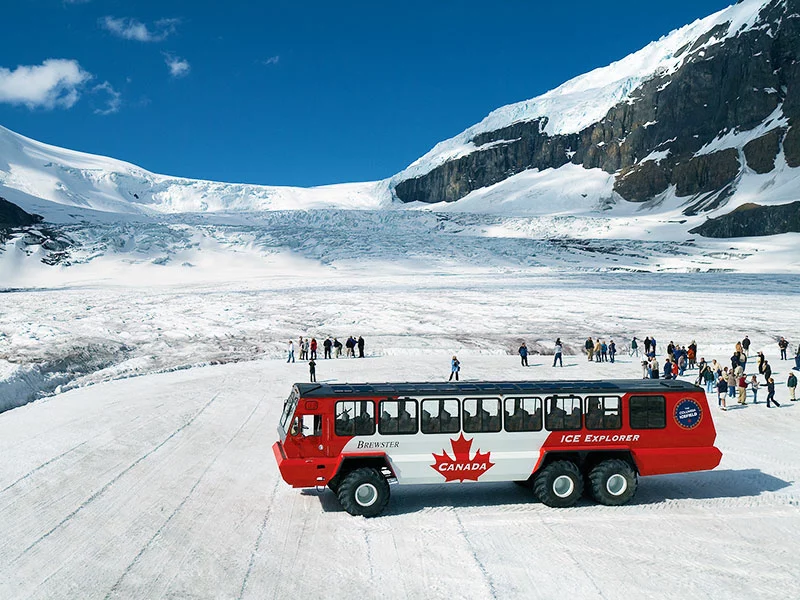 Canadian Rockies Train Tour Icefield Discovery | Ice Explorer Ride
6/9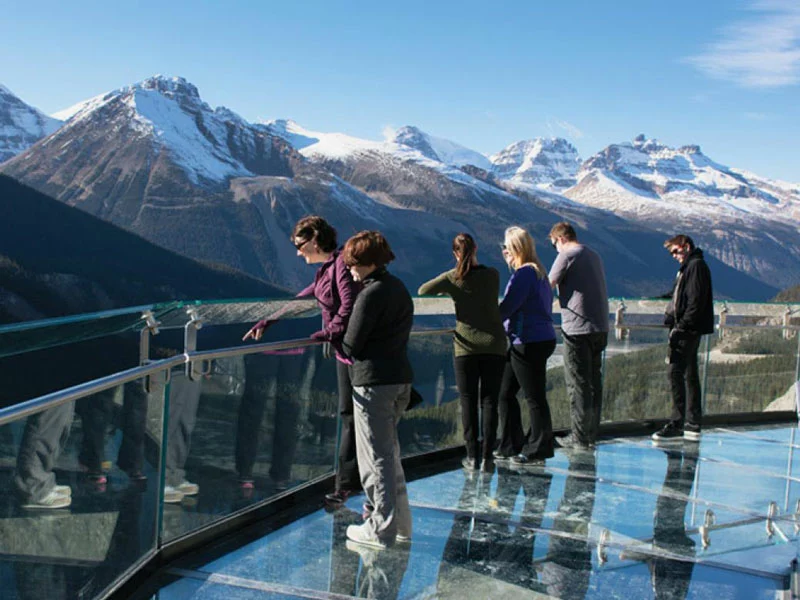 Canadian Rockies Train Tour Icefield Discovery | Glacier Skywalk
7/9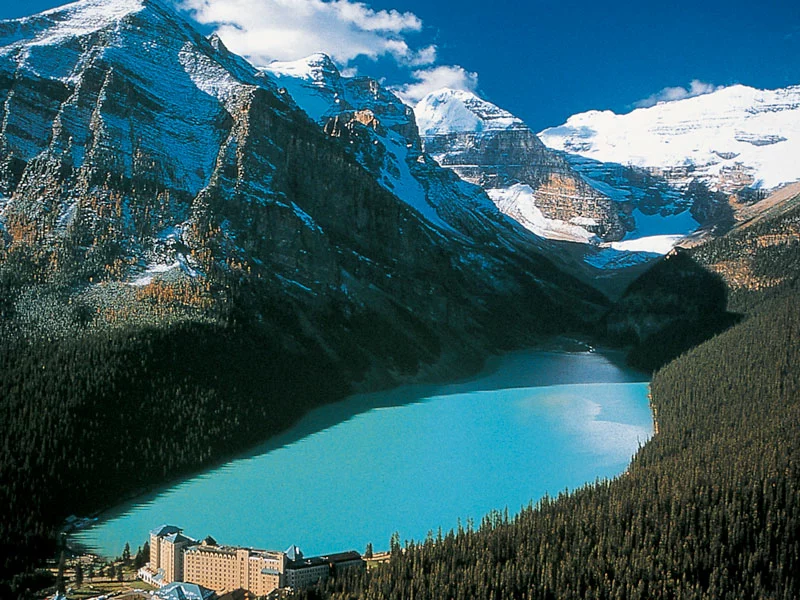 Canadian Rockies Train Tour Icefield Discovery | Lake Louise
8/9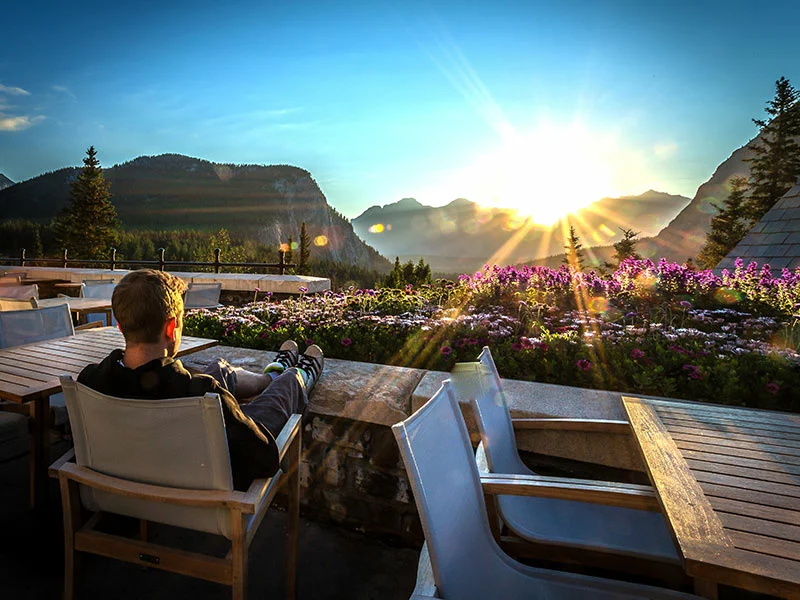 Canadian Rockies Train Tour Icefield Discovery | Fairmont Banff Springs
9/9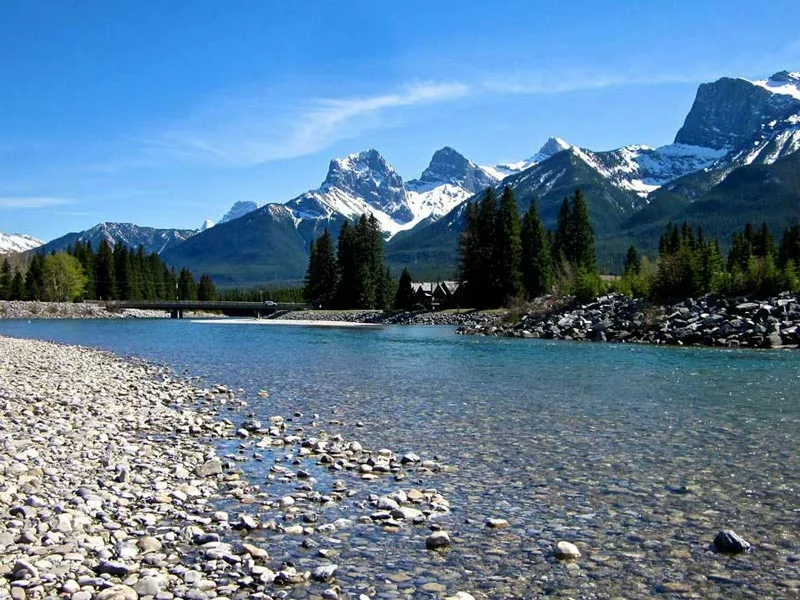 Canadian Rockies Train Tour Icefield Discovery | Bow River
Canadian Rockies Icefield Discovery Train Tour | VIA Rail
5 Days / 4 Nights
Vancouver to Calgary or Calgary to Vancouver
INTRODUCTION
This reversible 5-day Canadian Rockies train tour takes you between Vancouver and Calgary, traveling on VIA Rail and exploring the Athabasca Glacier, Glacier Skywalk, Icefield Parkway and more.
From the glacier-fed lakes of the Canadian Rockies to the farmland of the Fraser Valley, this tour includes 1 night aboard the iconic VIA Rail train.
Day 1
Vancouver to Jasper | VIA Rail
Day 2
Arrive Jasper | VIA Rail
Day 3
Jasper to Lake Louise | Sightseeing with picnic lunch
Ice Explorer Ride onto the Athabasca Glacier + Glacier Skywalk
Day 4
Lake Louise to Banff | Coach
Day 5
Banff to Calgary | Coach
MAP
View map
DETAILED ITINERARY
Read more
INCLUDED
Read more
WANT TO KNOW MORE?
Arrange a call with a Canada Train Travel Designer and bring your vacation one step closer!
Schedule a Call
DATES & PRICING
Read more
REVIEWS
We have just come back from 10+ days tour from Vancouver to Jasper/Lake Louise/Banff/Kamloops back to Vancouver via train/bus. We had a great time. Thanks Canada by Design, especially to Karen for putting together and planning such a trouble free, smooth running package to make our visit even more unforgettable. Every place we have been to have been carved very deeply in our memories. We fell in love with the Rockies, its wild life, ice fields, beautiful towns and the friendly people. We definitely want to come back and we know who to contact.
Lutfu Istanbul
Excellent trip. Well planned out. We were able to get all our additional destinations accommodated.
Paul Williams Canada
Canadian Rockies Icefield Discovery Train Tour | VIA Rail
Start planning your tailor-made train vacation in Canada by contacting our train specialists
Call 1 800 986 4560US
Monday - Friday: 8am - 5pm PST
, Saturday: 8am - 4:30pm PST
, Sunday: 11am - 5pm PST
Send an email sales@canadatraintrips.com